About CEMAX International
 Healthcare Goods Distribution
CEMAX International Sdn Bhd is an autonomous managed business unit of The CEMAX Group. Its established in 2004.
The corporate headquarter is in Petaling Jaya-Malaysia. We started as a dealer with unique product offering, competitive and affordable pricing, and marketing strategies of various healthcare goods.
In 2006, The CEMAX Group acquired Health Supplement Marketing (a direct sales company), and transformed it as a division of CEMAX International.
We have grown to become a national healthcare goods distributor. In addition to products of healthcare, health supplement and health device; we also carries products of baby care, mother care, personal care, skin care and cosmetics.
CEMAX International's Mission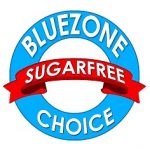 We are dedicated to create hot-spots of Blue Zone.
(Blue Zone is a concept to identify demographic and geographic area of this world where people live measurably longer lives. The five hot-spots of Blue Zone are Sardinia Italy, Okinawa Japan, Loma Linda California USA, Nicoya Peninsula Costa Rica, and Icaria Greece.)
CEMAX International's Clients
We distribute our products at various retail partners, who are covering major cities in Malaysia.
They are running niche market with healthcare concept – hospital, pharmacy, Chinese medical hall, Malay "kedai jamu", vegetarian restaurant, organic shop, beauty saloon, gymnasium, etc..
CEMAX International's Business Models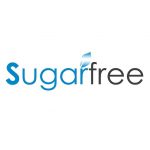 Healthcare is an ever-changing industry. We are committed to formulate and produce innovation goods with the highest quality and at affordable prices. And, we do it through continuous research, development and process improvement.
For an example, Malaysia have 15% of diabetes patients. However, sugar-free daily products are in shortage. We are facing a challenge to provide them the convenient access, because of commitment from the market manufacturers.