Sanitizing Chamber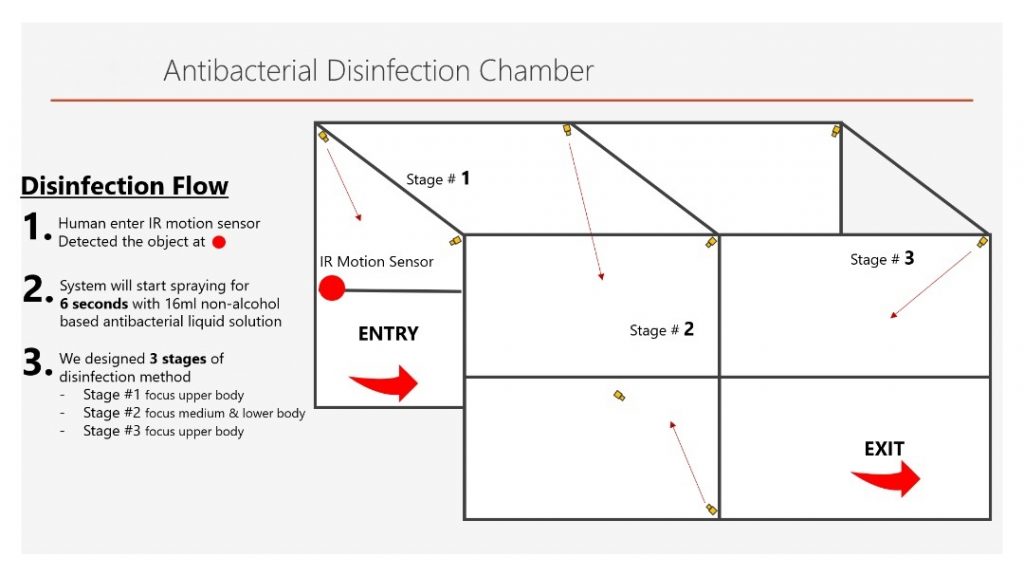 Daily sanitizing is important, and a sanitizing chamber is needed now for the new normal.
We can wash our hands with soap. We can wear a face mask to protect our nose and mouth. We can use alcohol-based liquid to sanitize our handphones, keys, and laptops.
But. did we sanitize our clothing, shoes, hair, bag, and every belonging we bring to the working place?
In CEMAX Engineering, we can customize a sanitizing chamber to suit your available space and the walk-in traffic to your premises.
Please contact us at covid19@cemax.com.my to know more.