ORAGIENE Diabetic Socks
Diabetic socks for diabetes with diabetic foot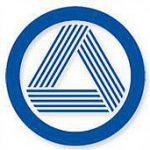 Diabetes with diabetic foot complications can be treated with ORAGIENE diabetic socks if its done at early stage.
ORAGIENE developed a way to bond chemically active silver with other compounds via Silver Bonding Technology.
This ingenious technology has proven to be effective in killing bacteria, viruses, yeast and mold, thus inhibiting diseases.
Killing 99.99% germs.
Effective for Diabetic Foot Ulcers.
Anti-inflammatory and accelerate healing.
Reduce the risk of Diabetic Foot complications.
Help improve Diabetic Neuropathy.
Improve blood circulation.
Help to improve blood glucose level.
Prevent Deep Vein Thrombosis (DVT).
Reduce Edema (swelling) in the feet, ankles & legs.
Help prevent Athlete's Foot.
Made with natural CMC4 cotton for that comfortable fit.
Special technical soft tops, a low compression effect and smooth, soft, flat seams for maximum comfort.
(click for videos of testimonials)
Test institutes and standards of ORAGIENE diabetic socks Malaysia
ORAGIENE diabetic socks Malaysia is committed to the production of high quality innovative products. Hence, the numerous tests and certificates of compliance with many international bodies and departments are a testament to the quality, safety and also result-orientated approach.
First of all, product quality not only means 100% compliance with required industry specification but also includes the organisation as a single entity involved in developing, producing, marketing and delivering the products to satisfied customers.
Polygiene validation and microbiological results
The Medical Institute of Microbiology, University of Milan, Italy
The Virology Institute, University of Catania, Italy
The Swedish Institute for Food and Biotechnology (SIK), Gothenburg, Sweden
LawLabs, Birmingham, United Kingdom
IMSL, Berkshire, United Kingdom
Institute of Microbiology and Epidemiology, Military Academy of Medical Science, Beijing, the People's Republic of China
The following standards have been implemented during testing:
For hard surfaces: JIS 2801
For textiles: AATCC-100
A key focus of the testing program is the MRSA (Methicillin Resistant Staphylococcus Aureus) and VRE (Vancomycin-Resistant Enterococcus) bacteria, which are of particular concern in hospitals and care establishments as they can cause serious illness such as surgical wound infections and also pneumonia.
Polygiene Silver-Bonding Technology has been proven to provide active suppression of harmful bacteria and the Avian Flu virus on textiles as confirmed by independent in-vitro testing in China and Italy.
Test certifications include:
U.S. FDA (Food and Drug Administration)
U.S. EPA (Environmental Protection Agency)
E.U. BPD (Biocide Product Directive)
BgvV (Bundesinstitut für Gesundheitlichen Verbraucherschutz Und Veterinärmedizin)
EFSA (European Food Safety Authority)
Öko-Tex
Blue Sign
ORAGIENE diabetic socks have been treated with Polygiene additive
European Union
Biocidal Products Directive
Accepted notification number N298. (Listed under silver chloride)
Germany Blue Angel RAL-UZ 102 approved for use in low emission wall paints
EU Cosmetics – Listed in Annex VI of Directive 76/768/EEC
Germany BgVV, Indirect food contact – Listed in Chapter XIV
EU Indirect food contact – Listed in Synoptic document no 7 reference RN 86430
EC Toy – EN71
USA
EPA/FIFRA – 49403-36-86107
FDA
21CFR175.300 – Resinous coatings
21CFR176.170 – Aqueous & fatty food
21CFR176.180 – Dry foods
21CFR177.2600 – Rubber/repeat use
21CFR175.320 – Polyolefin films
ORAGIENE diabetic socks durability test
We have done anti-microbial performance durability test on Silver Bonding Technology material after 50 consecutive washes.
The standard test we applied:
Fabric treated with silver Bonding Technology.
Mill treatment performed.
Tested Staph Aureus (Meticillin Resistent SA = MRSA).
And the result of reduction on treated fabric compared to initial shows:
Initial is more than 99%.
After 50 consecutive washes, its still more than 80%.
In conclusion, a durability test proves that even after 50 consecutive washes, Silver Bonding Technology material still remain over 80% of their effectiveness.