ELKON Quick Master Concrete Batching Plant
Quick Master concrete batching plant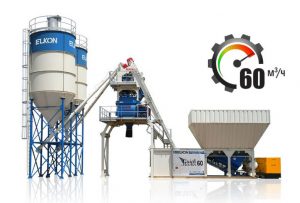 As a global company, ELKON keeps its existence in the furthermost countries with the quality and reliability concrete batching plant. After Australia, India, Malaysia, Papua New Guinea, Indonesia and Bangladesh, ELKON's new destination is Philippines in South East Asia.
One of the leading construction companies which is serving in power and utilities, infrastructure and civil engineering sectors in the Philippines has ordered two units ELKON Compact Concrete Batching Plants at the same time. One is ELKON's design turnkey superior design award-winning, ELKOMIX-35 Quick Master. And the other one is ELKOMIX-60 Quick Master Compact Type Concrete Batching Plant.
Batching plant which is so compact for transport
Quick Master batching plant series which specially designed to be fitted into minimum numbers of containers to reduce shipping costs are the best seller for many years.
ELKOMIX-35 can be transported by only one unit 40 foot container. Andm ELKOMIX-60 can be transported by only two units 40 foot OT container.
Our Philippines client also chose these models because of their transport advantage. As well as their significant benefits to the users like very small area requirement for installation, simple foundation requirement, very quick installation and start up process.