CEMAX Silo Management Sdn Bhd
CEMAX Silo Management is an international business unit of the CEMAX Group, focus in Storage Technology.
CEMAX Silo Management performing the duty of marketing arm and service provider for dry and liquid storage management in various bulk material industries – cement, food, feed and grain, fertilizer.
The goal is to assist our international clients to ensure the maximum availability and reliability of their storage system throughout its entire lifetime.
Activities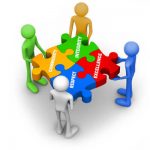 Storage system is as important as any supporting equipment in the material handling solutions. Maintenance and upkeep can assure better material flow and to prolong the life of the asset.
Due to our extensive experiences with various types and contents of storage systems, we have concluded that – preventive maintenance program is vital to fault-free operation.
We are the pioneer service provider, who provide value-added component supplies, technical services, contract services and engineering services for storage management.
From cleaning service to facility management. From supplying, commissioning, training and on-site maintenance of component, we offer everything it takes to operate and maintain a profitable storage system.
Business Models
CEMAX Silo Management are working based on the business models of "One-Silo-Solution".
We offer the convenient to multiple solutions, under the brand of SILOMANN:
Storage Technology Showcase

Highlights